Because the two new PVs were too much for me to resist, I have a Kaze No Mukou E layout as well. This one has a choice of six different versions, one for each member, and one more general one.
(The only difference is the header)
The first three are here, the other three are in the next entry.
General: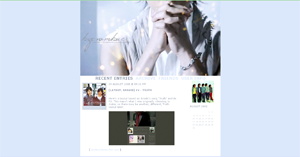 Aiba: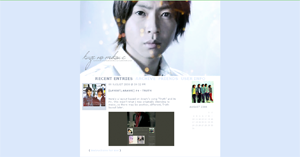 Sho: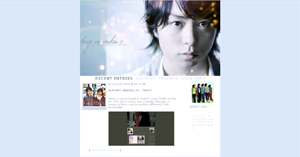 To use this layout:
1. Go to "customize journal" and select the "Blue Gray" flexible squares layout as your current theme
2. Click "customize your theme" then go to the section which says "custom css"
3. Make sure "Use layout's stylesheet(s)" and "Use layout's stylesheet(s) when including custom external stylesheet" are both set to No (IMPORTANT)
4. Paste the code of the version you want to use into the box which says "Custom stylesheet"
General:
Aiba:
Sho:
5. Click "save changes"
Please note:
-Credit
is
necessary, just paste this: in your profile.
-Comments are appreciated
-I will try to answer any questions, but I am quite busy, and may not be able to.
Current Mood:
bouncy
Current Music: Arashi - Kaze No Mukou E